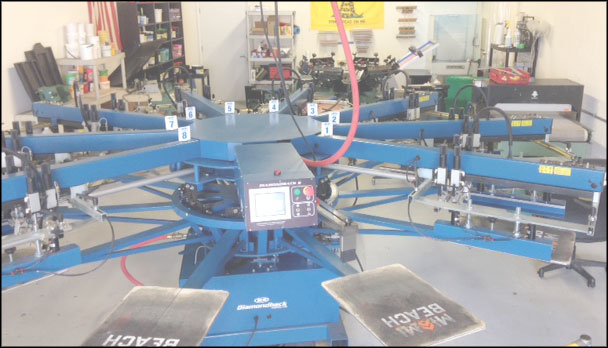 A little bit about Pylon Press
First established Pylon Press in 2007 we have grown quite a bit since then while always maintaining a customer focused locally owned and operated mentality. We pride ourselves in using  top notch printing presses and the industries best quality inks as well as a wide selection of quality brand apparel to make sure you get the best end-product.
Customer Support
We know a business is nothing without the customer so we ensure that our customers are always more than satisfied with the end product.   We deal particularly with small businesses and clothing brands and value each business relationship we build.  You can always be assured your order will never be put on the back burner or rushed out the door for a larger company as we specifically deal with individuals and small businesses much like ourselves.
Local and "in-house"
We are locally owned and operated. There is only one Pylon Press and when you call us you will never be put on hold or deal with an automated machine. We do all of the artwork and printing in house. From the artwork, film positives, screen setup, screen printing and quality control we will never be waiting on other companies to finish your product. We pride ourselves on being a part of the South Florida community, and working with the businesses and people around us. We also use all American-built printing equipment from Vastex and M&R because we know how important supporting our local, state and national economy is to our future as a business.
Quality
We use only the best inks and use Union and International Coatings for plastisol and Matsui for water based and discharge inks.  For clean up we use environmentally friendly Soy-based Franmar products instead of harsh chemicals.
We do not believe in cutting corners or taking cheap shortcuts at Pylon Press, our motto is "do it once and do it right".
---
Silk screening, screen printing, serigraphy whatever you want to call it- we are proud to print shirts for musical artists, bands, clothing companies, schools, churches, and businesses from all over South Florida.
Nick Barry (Owner/Operator)