Neue Klasse Supply BMW Shirts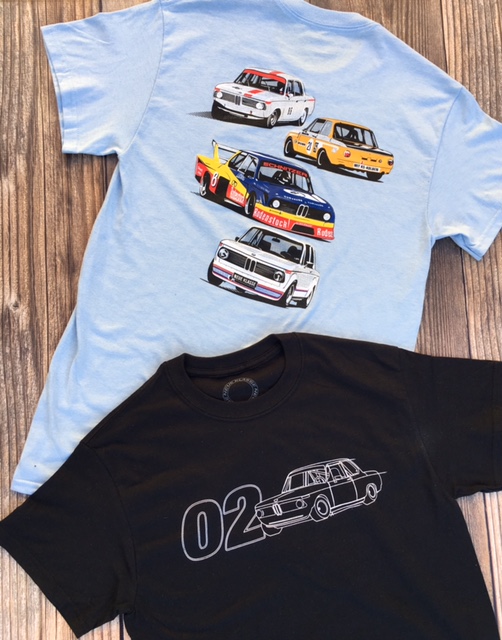 We were excited to print these two designs for Neue Klasse Supply! Their designs are inspired by the BMW 'Neue Klasse' line of sedans and coupes that were built from 1962 to 1977, including the iconic 02 series. The term 'New Class' had to do with the 1.5 – 2 liter class of cars which BMW hadn't produced since the time of World War 2.
Here is a step by step picture of the 6 color print utilizing spot colors and fine halftones to achieve a vibrant and detailed print.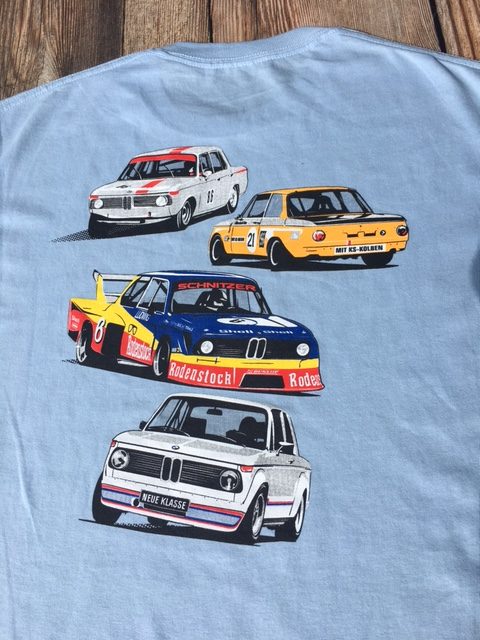 Be sure to check them out for classic BMW shirts, pins, and other merchandise. The Icons 6-color t-shirt is available in Sky Bue, Yellow, and White. The 02 Outline design is available in Black, Grey, and White t-shirts as well as Grey Crew News as well! You can purchase them using the link below.